Planning a renovation before you flip your house can be the difference between thousands of dollars. Nothing like a house renovation for making you feel like you've accomplished something new. And if you plan your renovation before you flip, you'll have a much better chance of making a profit.
The one thing you should know before you consider flipping a house is this: decide how you want to renovate the property before you buy it. To put it another way, know what to do before you buy a house. Everything else, including funding, design, and prices, falls into place once you have a strategy.
Not only that, but there's also a lot to consider when you attempt to flip your home – especially if you're still renting or are not going to be residing in the property during the renovation. Here are nine things to consider before renovating your property for resale: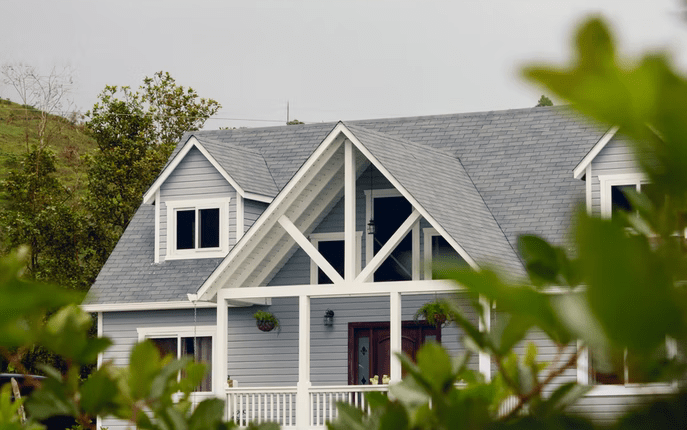 1. Know what you're getting into before you buy the property
Before you make an offer on a property, it's important to know what you're getting into.
Don't jump into the purchase without doing your research. Buyers can get in over their head if they don't know what they're getting into before they buy the property.
Be prepared for it to take longer than you think it will, and don't be afraid to walk away from a deal if things aren't happening quickly enough for you.
Get professional help when needed. You may be able to handle some things yourself, but there are many aspects of home flipping that require expertise — especially if you want to get top dollar for your property.
If you're not sure where to look for help, consider hiring an experienced real estate agent who knows how to sell houses quickly and profitably (and who can advise on upgrades).
2. Determine what you can do without professional help
The first step in flipping a house is identifying the areas where you require assistance. If you're not sure where to begin, consider seeking assistance from friends, family, or professionals.
You'll need to decide whether you want to flip a residential, commercial, or fixer-upper property and how much you're willing to spend on it. This will determine how much research and preparation is necessary before purchasing the property.
If you're considering a full-fledged renovation, most experts recommend hiring a contractor. However, if your goals are more modest (and perhaps less expensive), there are ways to do some of the work yourself.
Talk to people who have done it before, such as fellow investors or real estate agents, and read books about it to get started.
3. Learn about your neighborhood's market and the ideal home buyer for the area
It is critical to understand the market when buying a home. Home flipping is no exception.
In fact, knowing the market is even more important when flipping a property because of all the variables involved — from location to condition to cost.
If you know which areas have the most profit potential and where you can find good deals on fixer-uppers, you'll be able to enter the real estate market with confidence and ease.
Here are some pointers to help you understand your neighborhood's market and decide where to concentrate your efforts:
Learn about the market in your neighborhood and the ideal home buyer for the area.
Understand how long houses in your area stay on the market for so you know how much time you have before listing a property for sale. It could be two weeks, two months, or something else entirely! Knowing this will help ensure that buyers have enough time to view your home after it is listed for sale (and can help with pricing). It will also give you an idea of how quickly homes sell in your area, so that when you do find one that needs work, it won't take you forever to sell it.
4. Learn about your neighborhood's market and the ideal home buyer for the area
Even the best-kept homes can have underlying problems. That is why a thorough inspection is important.
Get all the necessary permits and find an inspector you can trust.
It's also important to know if the house has any other issues that weren't mentioned in the report you received when you bought it. If there are any hidden issues, they may cause more problems in the future than if they were discovered and fixed sooner.
Inspectors are an excellent source of information about the condition and history of a home. They will be able to tell you how old it is and when it was last updated or remodeled. They can also point out problems that require immediate attention and assist you in determining whether major repairs are required before you move in or begin preparing the property for resale.
Get the house inspected thoroughly. Before making an offer on a house, take care of any repairs yourself. You don't want to have to make repairs after you've bought the house, so take care of it now.
5. Pay attention to the trends across your market
Before you begin flipping houses, you should understand what makes a good candidate for home flipping.
Make certain that your renovation will blend in with the character of the neighborhood. If you notice that many homes in your neighborhood have granite countertops, marble floors, and stainless-steel appliances, consider including these features in your own renovation.
A good house will share a few characteristics. These characteristics should be visible from the outside before you even walk through the front door.
Every real estate investor understands that real estate is a local business. In other words, what sells in one location may not sell in another, even if they are geographically close. That's why it's important to pay attention to what's selling in the neighborhood where your property is located if you're going to flip a home there.
6. Make a list of everything that needs to be done
Planning is the key to successful home flipping. You won't know what you're doing or when it's time to move on to the next project if you don't have a plan.
It's important to understand what repairs are required and the type of buyer you're looking for. Without proper planning, you could spend thousands of dollars on repairs that will not affect the sale price of your home.
Plan ahead of time to ensure that your renovation goes smoothly and without any surprises.
The renovation process starts with an assessment of what needs to be done — this is your list of items that must be repaired or replaced before you can sell the property for a profit.
7. Create a budget for the entire project, not just the renovations
When it comes to flipping a house, it's important to plan ahead. You could end up spending more money than you should and taking on more work than you can handle if you don't have a solid plan.
But, before you start calculating those numbers, consider your entire project budget. This comprises purchasing the property, making repairs and upgrades, and reselling it.
Start calculating how much it will cost you.
Start adding up all the expenses that go into flipping a house, from listing fees to repair charges, once you have a general estimate of what your renovation costs will be. Determine how much each room and repair will cost.
Make a spending plan and stick to it.
Determine your budget, then add 10% to it, because things always cost more than intended! Determine how much of this money will be spent on repairs versus renovations; for example, if $15,000 in repairs is required but only $5,000 for renovations (such as new flooring), you should definitely spend more on repairs.
8. Make a calendar and set deadlines for each step of the project
You're about to embark on a great adventure. You're going to flip a house.
Flipping a house can be thrilling, but it's also stressful and time-consuming. Planning your renovation is the first step in the process.
Set a timetable for your work and stick to it. If you don't have enough time, think about whether this project is right for you or whether you should look for another property where you can work more simply.
Create deadlines for each step of the project once you've set up your calendar. Make sure these deadlines are reasonable and that enough time is allotted for each work before moving on to the next one, so nothing falls behind schedule.
9. Be careful who you hire to do the renovations
Renovating a house is a huge task, and it's important to know what you're getting into before you take it on.
Here are some pointers to keep in mind if you're thinking about hiring a contractor:
Decide if you're going to hire a general contractor or do It yourself.
You'll have to consider whether or not to hire a contractor if you're not an experienced one. A general contractor will oversee the entire project and will serve as your general contractor. However, it comes at a price. Select the best contractor.
Be careful who you hire to do the renovations
While it may be tempting to hire someone who offers a low price, this is not always the greatest option. You want someone who has done renovations in your region, or at the very least on houses that are comparable to yours. If they've completed other projects similar to yours, they'll be able to give you an accurate estimate for your task based on their previous experience.
Take pictures of everything before you start tearing things down
Before anything is pulled down or damaged during the renovation process, take pictures of everything in its existing state. Take photos of every room from every aspect so that if something is damaged during demolition or construction, you and your contractor will be able to figure out what was there before and where things went wrong.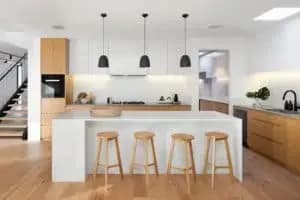 If you are flexible and patient, renovating a home before flipping it will provide you with more options at a lower cost. However, the manner in which you renovate your property is critical to consider because it influences how much your property will sell for when you are finished. You should not underestimate the amount of time, money, and patience required to renovate a home, but with some planning and care, this can be an excellent option for those looking to flip a house.
We hope that by sharing our insights, you will have a better understanding of what to do (and, more importantly, what not to do) when planning a renovation project before flipping a house. These are the actions that will lay the groundwork for your success and allow you to make informed decisions to get to the finish line. Here's to a successful flip!
FOLLOW US!